Lotus Elise Series 2 Free Downloadable PDF Repair Manuals & Service Manuals
Model Years: 2002 to 2008
Chassis Code: Series 2

Announced on October 9, 2000, the Series 2 Elise was a redesigned Series 1 using a slightly modified... View More Info 1 Workshop Manual Available (See Below)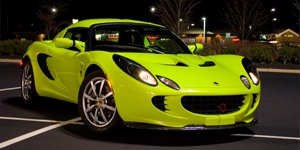 Lotus Elise S2 Factory Service Manual
Factory Service Manual for Series 2 Elise, contains full specifications, repair, rebuild and maintenance information.
Lotus Elise Vehicle Information
Announced on October 9, 2000, the Series 2 Elise was a redesigned Series 1 using a slightly modified version of the Series 1 chassis to meet the new regulations, and the same K-series engine with a brand new Lotus-developed ECU. The design of the body paid homage to the still-born M250 project, and was the first Lotus to be designed on computer.
Both the Series 2 Elise and the Opel Speedster/Vauxhall VX220 were built on the same production line, in a newer facility at Hethel. Both cars shared many parts, including the chassis, although they have different drive-trains and power-plants.
The VX220 carried the Lotus internal model identification Lotus 116, with the code name Skipton for the launch 2.2N/A version and Tornado for the 2004 introduced 2.0 L Turbo. Fitted with 17 inch over the Elise's 16 inch front wheels, the Vauxhall/Opel version ceased production in 2004.
Source:
Wikipedia