Nissan Tiida / Latio / Versa C11 Free Downloadable PDF Factory Service Manual / Repair Manual
Model Years: 2004 to 2015
Chassis Code(s): C11


Nissan revealed the C-Note concept car in 2003 to preview the styling of the C11 Tiida. It is a conc...
View More Info
1 Workshop Manual Available (See Below)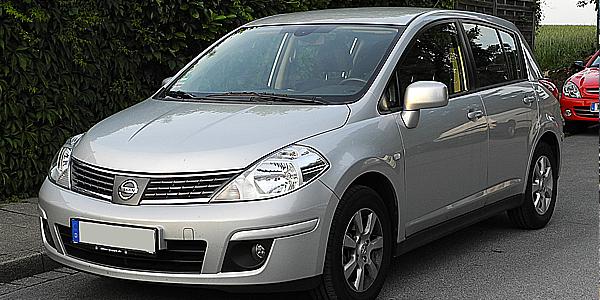 Nissan Tiida Latio Versa Workshop Service Manual : 2004 - 2015 [Chassis: C11]
Nissan workshop service manual for the Nissan Tiida / Latio / Versa built from 2004 to 2015. Covers models with the C11 chassis type. This manual details all repairs and maintenance details for the mechanical systems including driveline (engine, gearbox, front axles), suspension systems, braking systems and steering components along with body, chassis and electrical systems including body panels, glass replacement, bumpers, interior components, lighting systems and electrical wiring including wiring diagrams. Diagnostic advice is also provided.
Nissan Tiida / Latio / Versa Vehicle Information
Nissan revealed the C-Note concept car in 2003 to preview the styling of the C11 Tiida. It is a concept hatchback based on the same platform of the Renault Mégane. The vehicle was unveiled at the 2003 Tokyo Motor Show.
The Tiida hatchback and the Tiida Latio sedan debuted in Japan in 2004, and in some European countries in 2007. It is based on a stretched-wheelbase variant of the Nissan B platform, and was manufactured as a five-door hatchback and a four-door sedan. It was sold in North America as Nissan Versa, and in Southeast Asia as the Nissan Latio. The C11 sat between the subcompact and compact car classes, acting as an intermediate model between the smaller Micra/March and larger Sylphy and Sentra models within the global Nissan portfolio.
In Japan the Tiida replaced the Nissan Sunny (B15) in Nissan's lineup as the smallest sedan. In North America, it became a new entry-level model below the Sentra; and elsewhere the Tiida tended to occupy the role performed previously by the Nissan Almera/Pulsar/Sentra/Sunny (N16), sold in Japan as the Bluebird Sylphy (G10). The G10/N16 successor, the Bluebird Sylphy G11 was not widely sold outside Japan.
In January 2008, Nissan introduced facelifted versions of both the hatchback and the sedan. They were enhanced with some key changes including new exterior features and interior designs, retuned power steering, powertrain enhancements and a new Plus navi HDD package called CarWings in Japan.
Source:
Wikipedia