Hyundai Elantra XD Free Downloadable PDF Factory Service Manual / Repair Manual
Model Years: 2000 to 2010
Chassis Code(s): XD


An all-new model (codename XD) was launched in 2000. The station wagon version was dropped in favor ...
View More Info
1 Workshop Manual Available (See Below)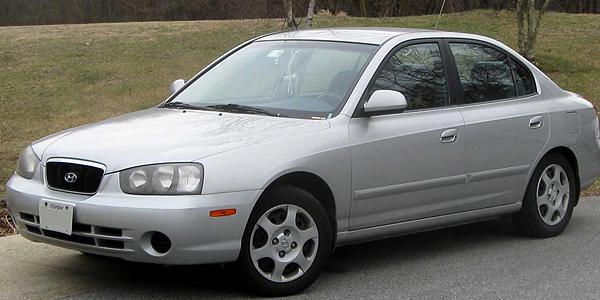 Hyundai Elantra Workshop Service Manual : 2000 - 2010 [Chassis: XD]
Hyundai workshop service manual for the Hyundai Elantra built from 2000 to 2010. Covers models with the XD chassis type. This manual details all repairs and maintenance details for the mechanical systems including driveline (engine, gearbox, front axles), suspension systems, braking systems and steering components along with body, chassis and electrical systems including body panels, glass replacement, bumpers, interior components, lighting systems and electrical wiring including wiring diagrams. Diagnostic advice is also provided.
Hyundai Elantra Vehicle Information
An all-new model (codename XD) was launched in 2000. The station wagon version was dropped in favor of a five-door Liftback. Starting in 2001, all American models came with standard front and front-side airbags, air conditioning, power locks, power windows, and power steering. This simplified dealer inventories and repairs and also sought to improve Hyundai's image of "value" cars.
In 2004, all models were refreshed (codename XD2); this introduced new headlights and taillights, a new grille, new front and rear bumpers, a redesigned hood and trunk lid, as well as a redesigned dashboard.
The GLS trim is standard for the Elantra. The top-of-the-line model, the GT trim, came with a stiffer suspension, leather seats, fog lights, alloy wheels, lip spoiler, and blue-lit instrument cluster. Offered as a Liftback since 2001 as a 2002 model year vehicle, the only options for the GT were a power moonroof and anti-lock brakes with traction control. The only major option was a Kenwood MP3/CD deck. The GT trim sedan was introduced in 2003 and discontinued in 2005. The GT trim was replaced for the 2006 model year with the Limited trim, which featured new paint colors, a chrome vertical grille, leather interior with leather steering wheel and leather shifter and wood trim. The Limited trim featured steel rims with a 6-spoke cover featured in the GLS model. The GT trim for the five-door was produced for the remainder of the 2006 model year.
Canadian trim levels differe
Source:
Wikipedia