Proton Savvy Free Downloadable PDF Factory Service Manual / Repair Manual
Model Years: 2005 to 2011
Following Proton's decision to discontinue the Citroën AX based Tiara in 2000, a replaceme...
View More Info
1 Workshop Manual Available (See Below)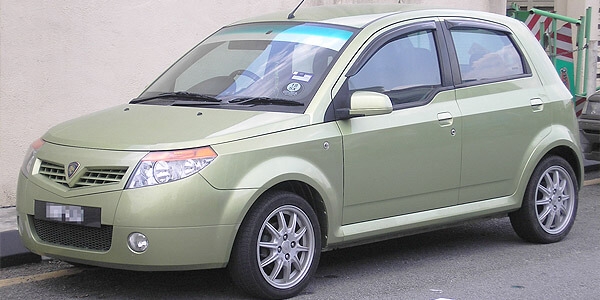 Proton Savvy Factory Service Repair Manual
Factory service manual / repair manual for the Proton Savvy, built between 2005 and 2011. Covers all topics related to the engines in this vehicle, including servicing, maintenance, repairs and rebuild guidelines.
Proton Savvy Vehicle Information
Following Proton's decision to discontinue the Citroën AX based Tiara in 2000, a replacement model was required in order for Proton to reenter the supermini market. The replacement, originally codenamed the Tiara Replacement Model (TRM), was partially designed in house by Proton, but is powered by a Renault D-Type engine.
The Savvy was launched June 2005 in Malaysia as a manual transmission only model, followed by the introduction of Automated Manual Transmission (AMT) model in November 2005. Export models of the Savvy were introduced to the United Kingdom in September 2005.
The Savvy was also among two models (alongside the Proton Gen-2) the now defunct MG Rover was seeking to rebadge when it entered talks with Proton's parent company in during 2004.
In March 2006, Proton introduced a "Savvy Zerokit" variant developed in conjunction with the Proton's motorsports division, R3 (Race Rally Research), that included an all round bodykit and rear spoiler made from fibre-reinforced plastic, and 15-inch (380 mm) JRD 155 wheels. Additional options included "dark titanium" headlights, performance suspension and a performance rear exhaust muffler that increased the power output up by 4 hp (3 kW) to 78 hp (58 kW).
On 3 January 2007, Proton launched the Savvy facelift in left-hand drive in Taiwan. It featured an infotainment system with an integrated LCD, DVD video and audio playing capabilities.
Source:
Wikipedia