Proton Wira / Persona Free Downloadable PDF Factory Service Manual / Repair Manual
Model Years: 1993 to 2009
The Proton Wira (Malay, "hero"), also known as the Proton Persona (C90), is a car manufact...
View More Info
1 Workshop Manual Available (See Below)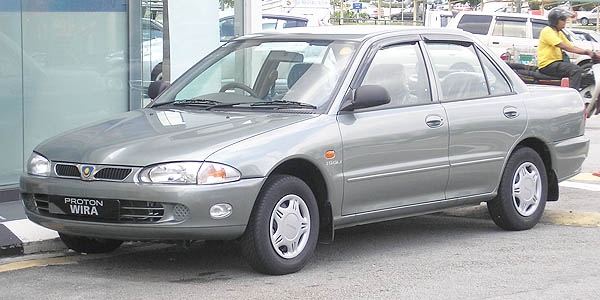 Proton Wira / Persona Factory Service Repair Manual
Factory service manual / repair manual for the Proton Wira, also called the Proton Persona, built between 1993 and 2009. Covers all topics related to the engines in this vehicle, including servicing, maintenance, repairs and rebuild guidelines.
Proton Wira / Persona Vehicle Information
The Proton Wira (Malay, "hero"), also known as the Proton Persona (C90), is a car manufactured by Malaysian carmaker Proton from 1993 to 2009. It was produced in four-door saloon and five-door hatchback models, and is based on the Mitsubishi Lancer platform.
Proton made minor changes to the taillights, bumpers, and dashboard. Five trim levels were available. The 1.6,1.8 and 2.0-litre models (4G92 and 4G93) were equipped with rear disc brakes, front and rear armrests, electric mirrors, folding rear seats and electric windows on all doors. Proton redesigned the saloon to make a five-door hatchback variant during the mid-1990s, basing the car on the saloon Wira and sporting similar tail lights.
The entry level 1.3 and 1.5-litre models lack some of the features of the 1.6 and 1.8-litre models to cut down costs and thus lower the list price. They used 4G13 and 4G15 engines. The early models used carburetors; in 1998 Proton replaced them with electronic fuel injection (EFI). However, in 2001, Proton replaced the Mitsubishi EFi module with a Siemens VDO unit claimed to cause slight power loss.
In 2000, the interior trim of all Wira models changed to grey; same with the seats material had been changed to new softer batik like designs.
The Wira was to be replaced by two similar in house designed Proton cars: the Gen-2 (launched in 2004 to replace the "Aeroback" hatchback variant) and the Persona (launched
Source:
Wikipedia