Nissan Silvia / 180sx / 200sx S13 Free Downloadable PDF Factory Service Manual / Repair Manual
Model Years: 1989 to 1994
Chassis Code(s): S13




3 Workshop Manuals Available (See Below)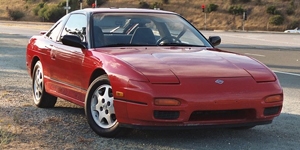 Nissan Silvia S13 (CA18DET) Workshop Manual
Workshop manual detailing specifications, servicing and repair for CA18DET series S13
Nissan Silvia S13 (SR20DET) Workshop Manual (Japanese Language) (Useful Diagrams)
S13 SR20DET Workshop Manual, in Japanese Language, If you can not read Japanese the diagrams are still very useful and some specifications are listed in English.
Nissan Silvia S13 Digital Climate Control Manual (Japanese Language) (Useful Diagrams)
Digital climate control manual for S13 Silvia, in Japanese language. Useful diagrams if you can not read Japanese.