Toyota Vitz / Echo / Yaris XP10 Free Downloadable PDF Factory Service Manual / Repair Manual
Model Years: 1999 to 2005
Chassis Code(s): XP10


Also known as the Toyota Echo, Toyota Yaris and FAW Xiali Vizi. Production years were 1999–...
View More Info
1 Workshop Manual Available (See Below)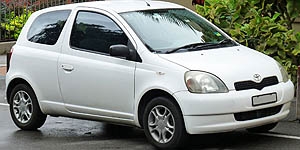 Toyota Echo / Yaris / Vitz Factory Service Manual
Factory Service Manual for the XP10 Chassis series Vitz, also known as the Echo and Yaris. Suitable for vehicles produced between 1999 and 2005.