Hyundai Tucson N/A Free Downloadable PDF Factory Service Manual / Repair Manual
Model Years: 2004 to 2009
Chassis Code(s): N/A




3 Workshop Manuals Available (See Below)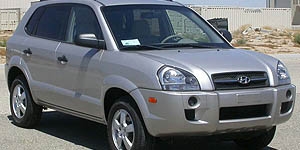 2004 to 2007 Hyundai Tucson Factory Service Manual For Electrical Wiring Diagrams
Electrical factory service manual for the Hyundai Tucson series vehicles produced between 2004 and 2007.
Electrical Wiring Factory Service Manual For Hyundai Tucson 2008 to 2010
Factory service manual covers the Hyundai Tucson vehicles produced between 2008 and 2010.
Hyundai Tucson Factory Service manual for Chassis and Mechanical
Factory service manual covers chassis and mechanical repairs for the Hyundai Tucson produced between 2004 and 2009.