Volvo S40 / V40 First Generation Free Downloadable PDF Repair Manuals & Service Manuals
Model Years: 1995 to 2004
Chassis Code: First Generation

During August 1995, Volvo released its new series, with the intention of calling the cars S4 and F4.... View More Info 1 Workshop Manual Available (See Below)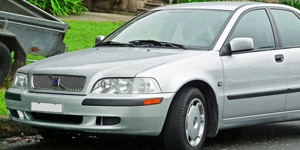 Volvo S40 / V40 Factory Service Manual (1995 to 2004)
Volvo S40 / V40 Factory Service Manual for the first generation built between 1995 and 2004. Covers all maintenance and repair guidelines, along with rebuild information for engine, gearbox, front axle, suspension, steering, electrical systems, body panels and interior components. Also includes wiring diagrams and diagnostics guidelines.
Volvo S40 / V40 Vehicle Information
During August 1995, Volvo released its new series, with the intention of calling the cars S4 and F4. However, as Audi had already reserved the "S4" name, Volvo opted to name the range S40 (saloon), and V40 (estate). These cars were manufactured at the Nedcar factory in the Netherlands (a pre Ford joint venture between Volvo and Mitsubishi Motors) and based on a common platform with the Mitsubishi Carisma and the Proton Waja.
Source:
Wikipedia